By default, NControl will try and communicate with the Aurora(n) over USB or Thunderbolt. To get NControl to find the Aurora(n) on a Dante network, you must first have Dante Controller installed on the same computer that you want to run NControl. Dante Controller is software from Audinate and is available from here: https://www.audinate.com/products/software/dante-controller
Once you have Dante Controller installed, you should be able to see the LT-DANTE card from within Dante Controller: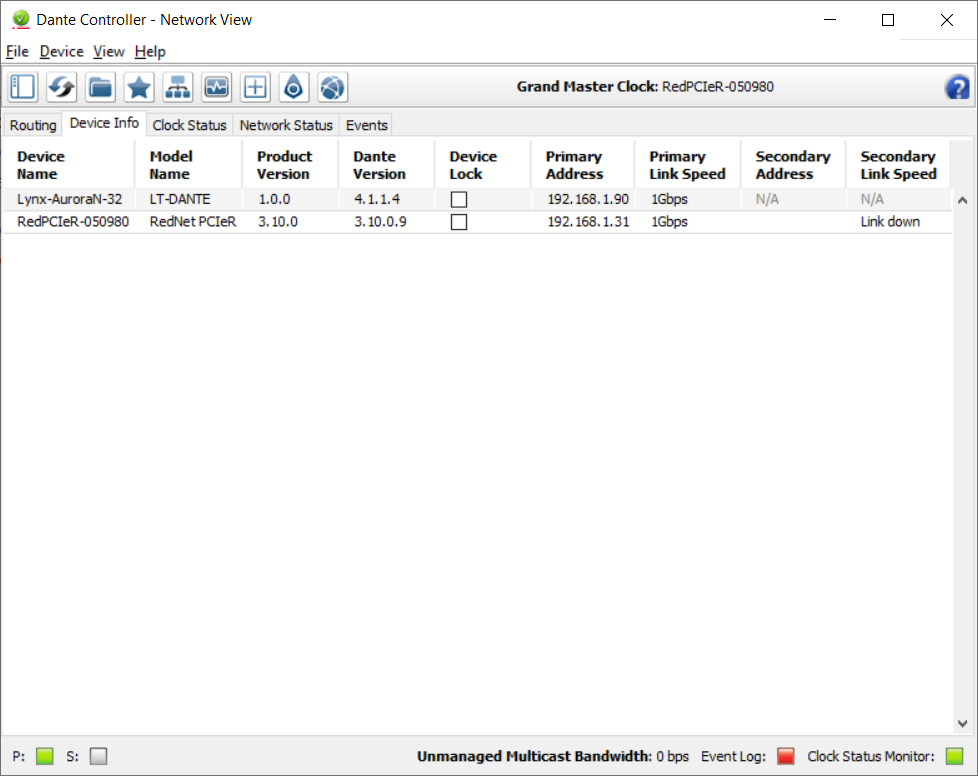 Next, enable Dante as the only connection type from within NControl by selecting Menu > Connection > Dante (make sure you uncheck USB and Thunderbolt):
You may need to relaunch NControl after making this selection.
One Windows, the Firewall Manager may popup a notification when you launch NControl: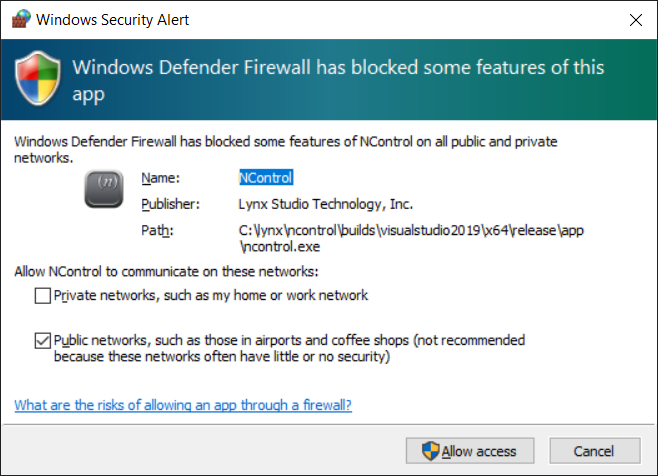 Make sure you check "Allow access". Again, you will need to relaunch NControl to allow this setting to become active.
Now you should see that NControl is connected to your Aurora(n) through Dante as indicated by the "Dante: Connected" label on the connection panel.