Please follow these step by step instructions to install the Thunderbolt driver on macOS 11 Big Sur.
Download driver from Lynx web site.
Open the ZIP file.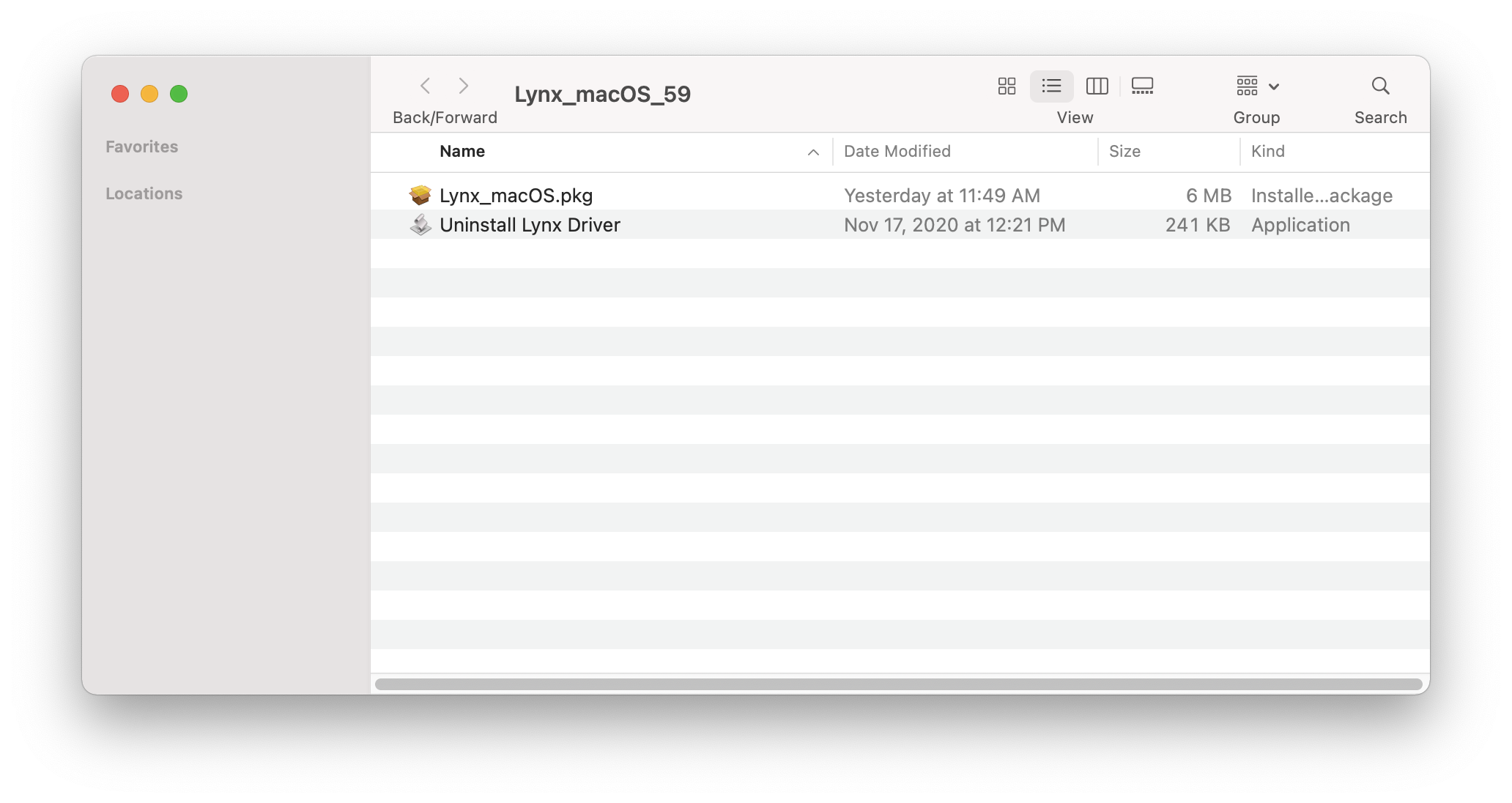 Open Installer Package: Lynx_macOS.pkg.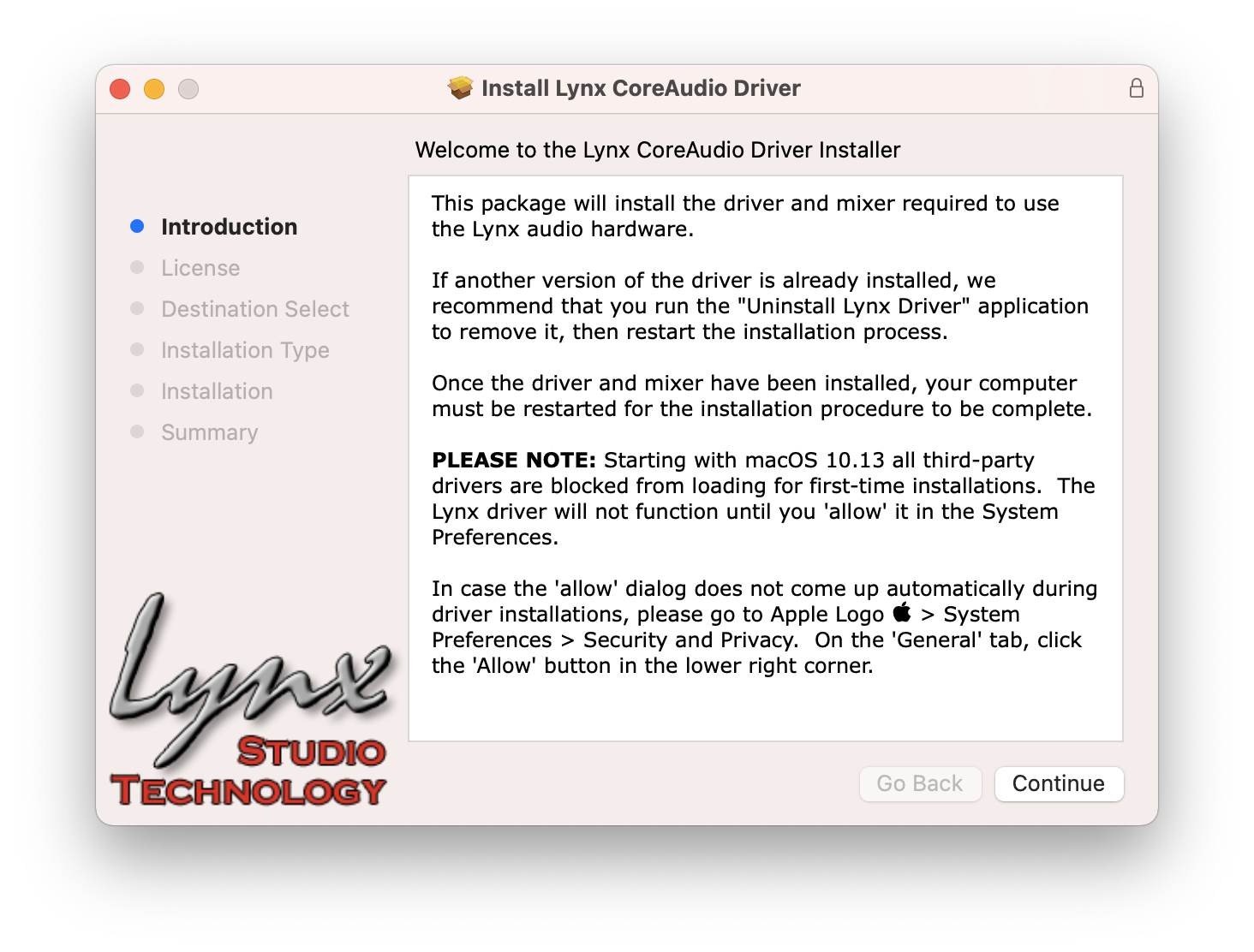 Click Continue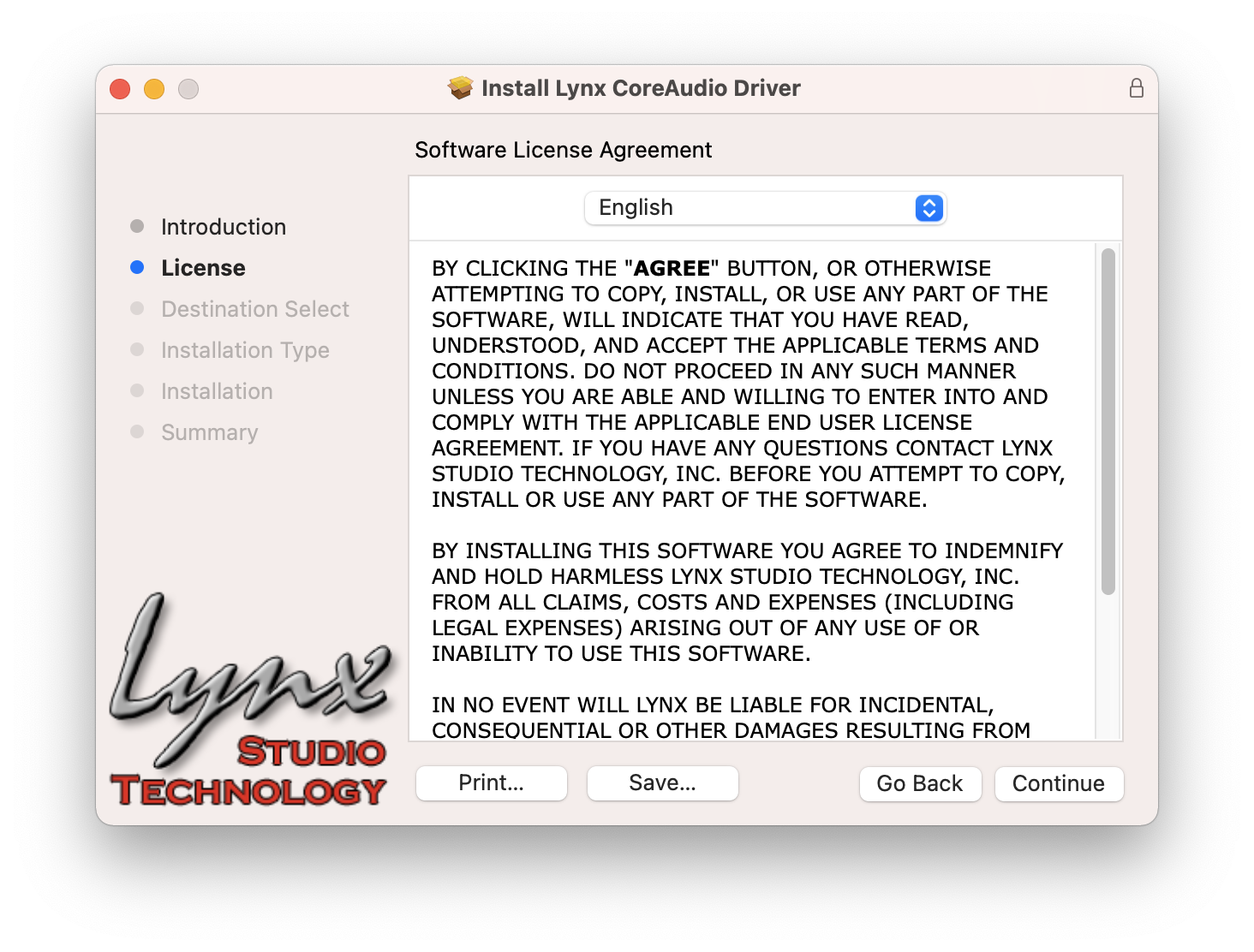 To accept the license agreement, click Continue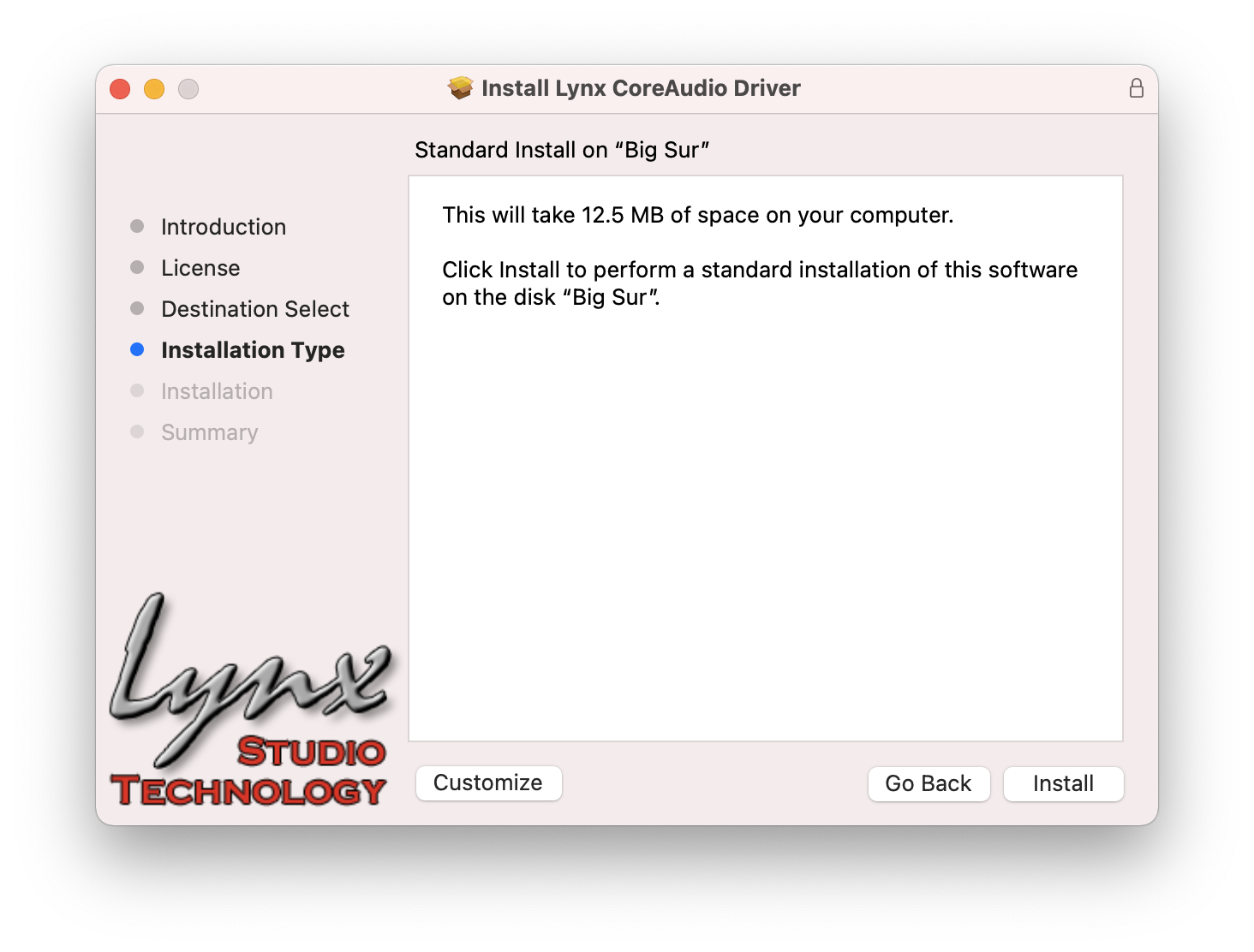 Next click Install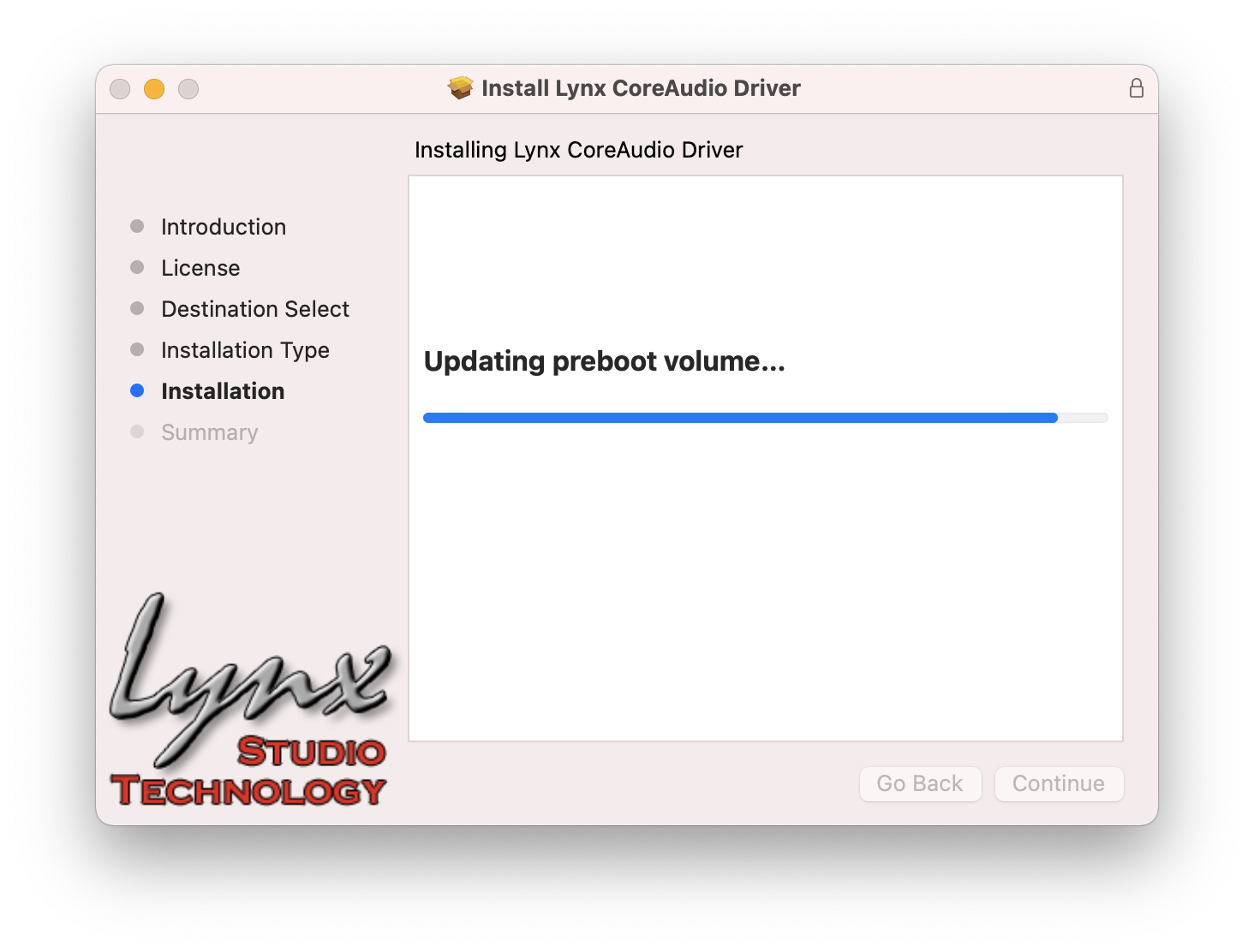 The driver will install automatically.
If the Macintosh has an M1 processor, you may be prompted to enable system extensions in the Recovery environment. If this not an M1 processor, or if system extensions have already been enabled, skip down to "System Extension Updated".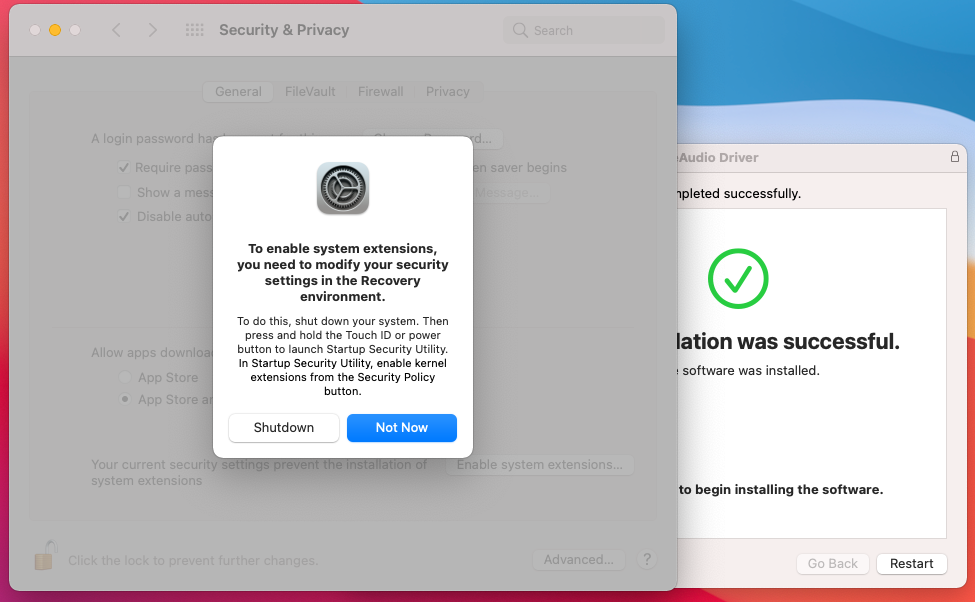 If so, click on Shutdown. and restart the Macintosh in the recovery environment by holding down the power key an continuing to hold down the power key until the recovery environment starts.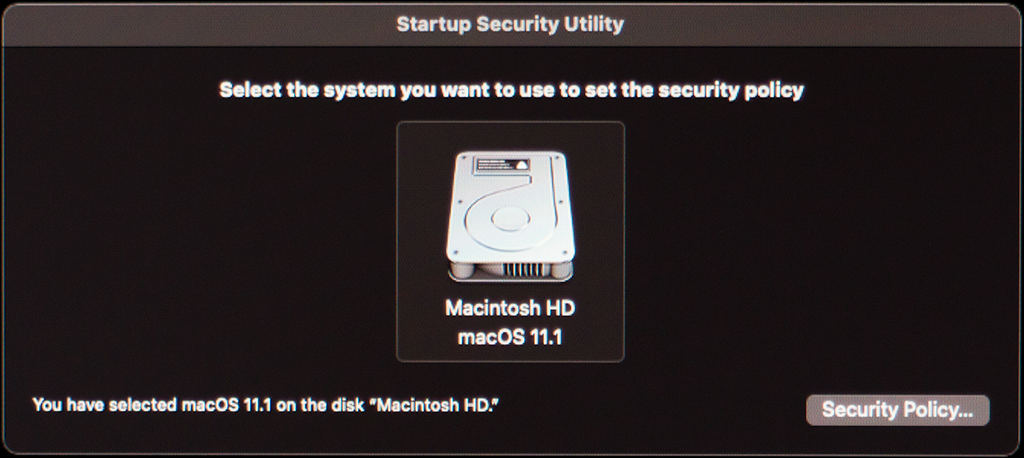 Click on Security Policy...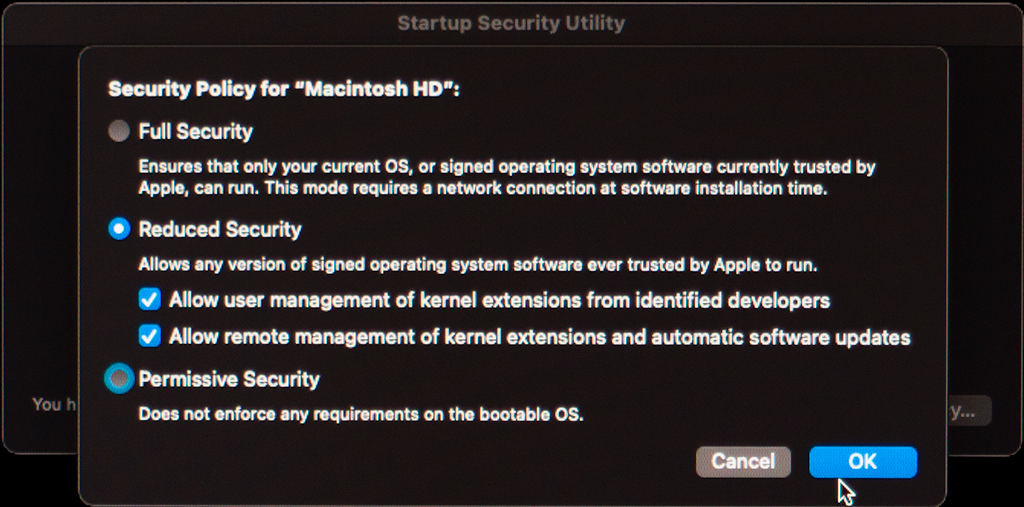 Select "Reduced Security" and make sure "Allow remote management of kernel extension and automatic software updates" is checked. PLEASE NOTE that you must leave the system set to Reduced Security permanently or the driver will not load. Next click on OK and restart the Macintosh.
You will see the "System Extension Updated" message, click on "Open Security Preferences"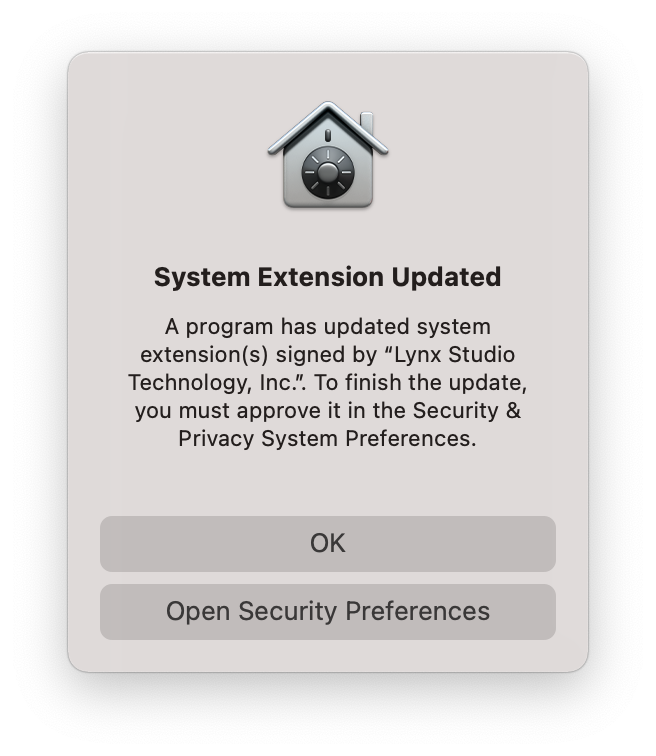 The Security & Privacy page will display and shows that "System software from developer" needs to be allowed.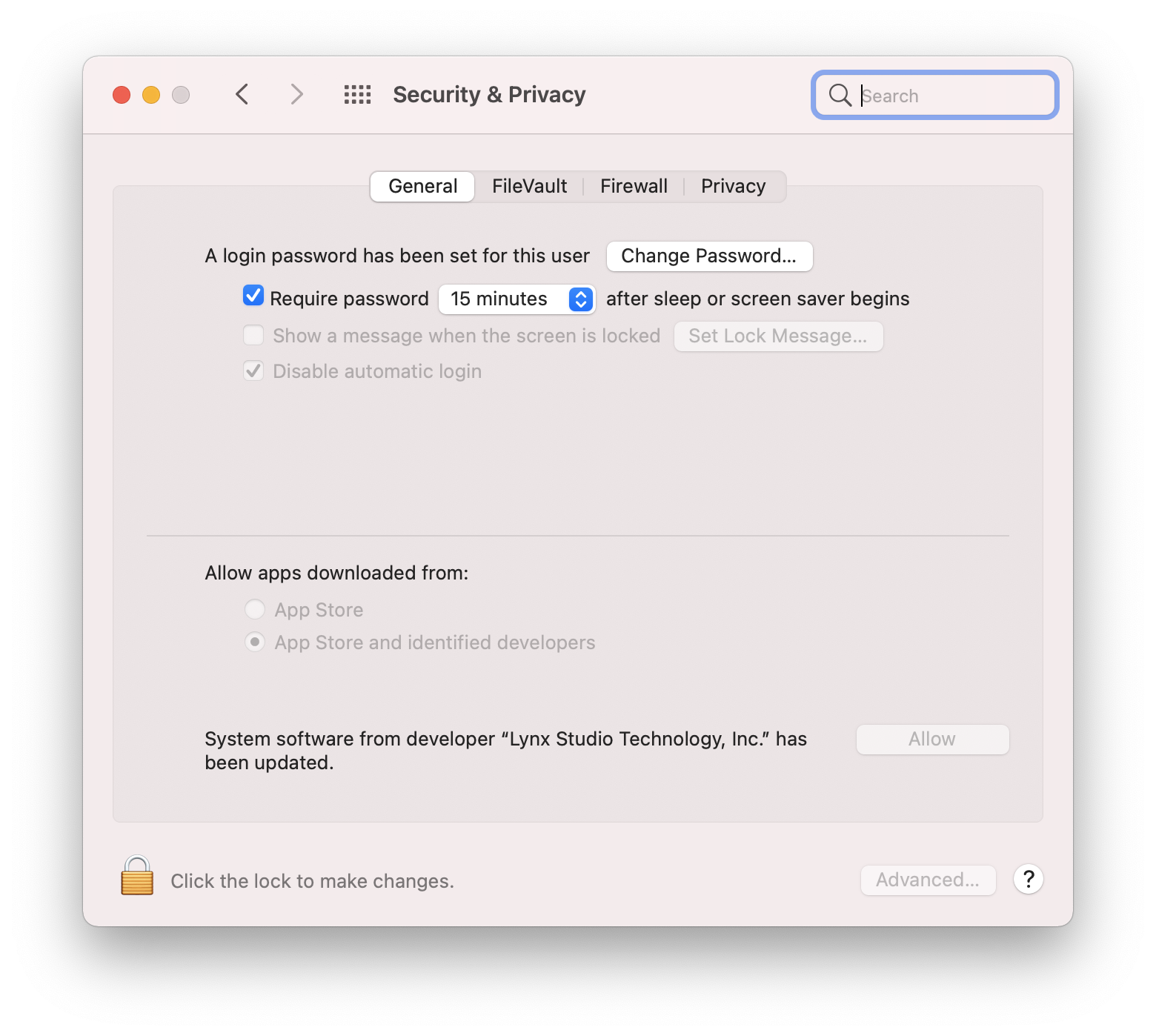 Click on the "Lock" icon to unlock the panel.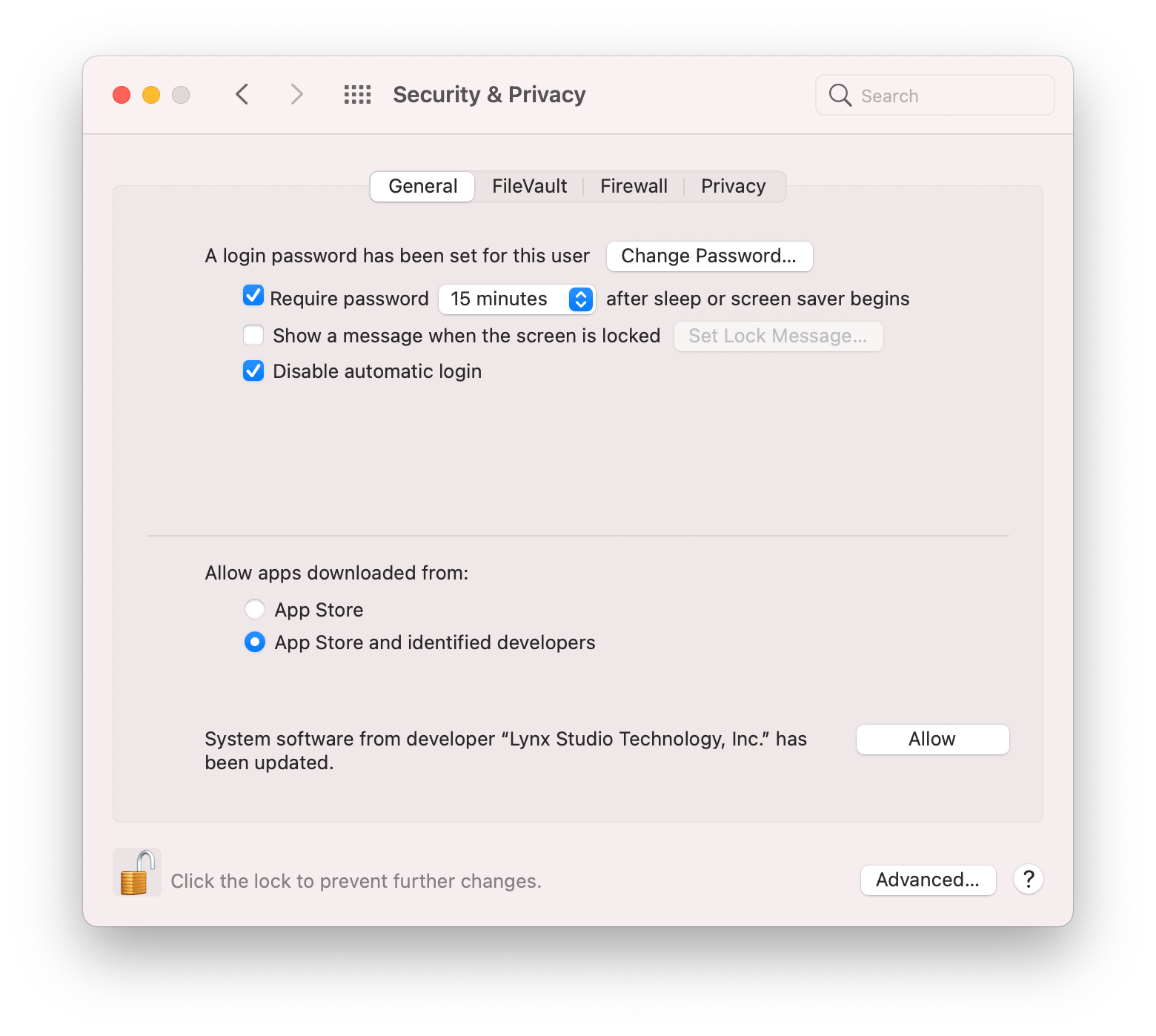 Next click on the "Allow" button to allow the driver to load. The system should prompt you to restart.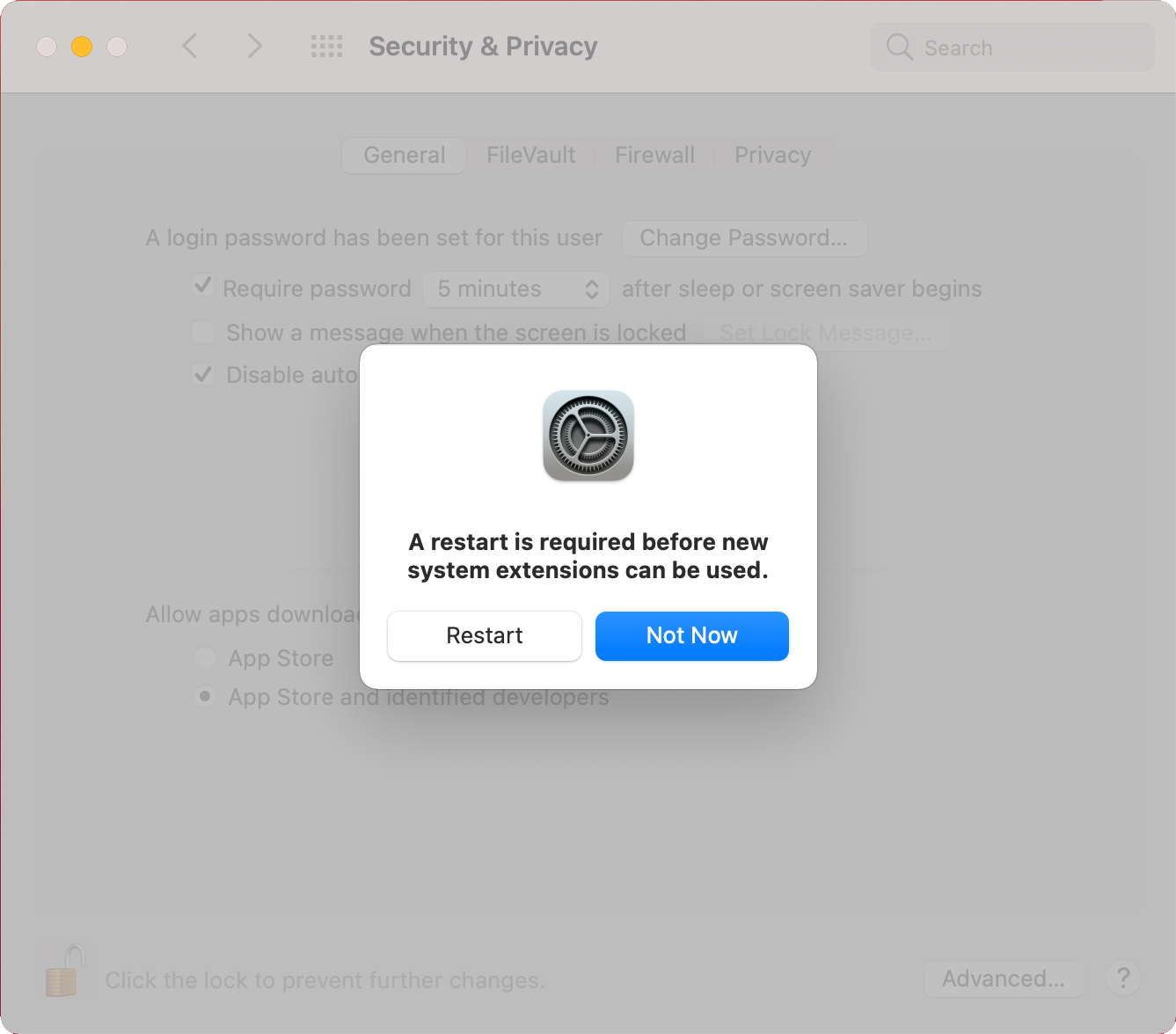 Click the "Restart" button to restart the Macintosh and the driver installation is now complete.